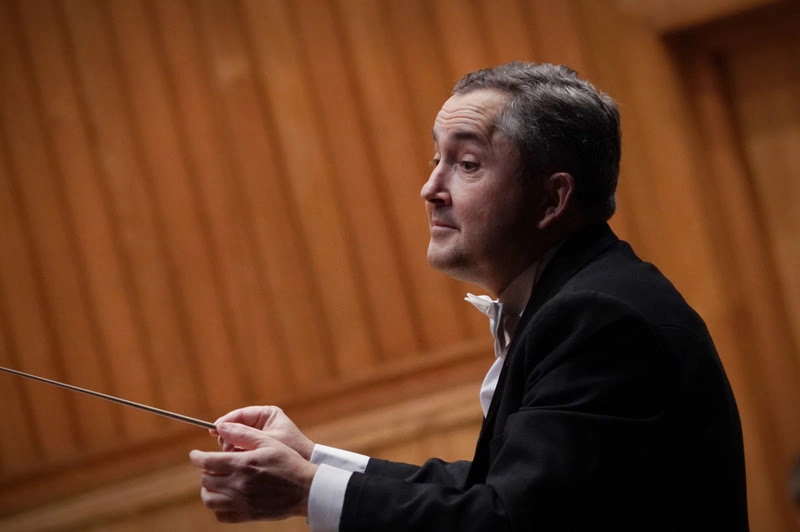 The conductor José Francisco Sánchez, head of the Torrevieja Symphony, will offer two concerts in Vratsa (Bulgaria) and Estoril (Portugal)
 José Francisco Sánchez will travel next week to Bulgaria and Portugal. First of all, he will conduct the Vratsa Symphony Orchestra this Thursday, November 24, at the Concert Hall in the Bulgarian city. There he will conduct, among other works, Tchaikovsky's Concerto for violin and orchestra, along with soloist Joaquín Pall Palomares. 
At the end of the month, he will travel to Estoril (Portugal), to make his debut before the Orquestra de Câmara de Cascais e Oeiras. The concert will be on December 3, at the Auditorium Senhora da Boa Nova in Estoril, with a program made up of works by Beethoven and Dvorák. In this case, she will work together with the cellist Joäo Pedro Gonçalves.
About Jose Francisco Sanchez
José Francisco Sánchez, head of the Torrevieja Symphony, is one of the most charismatic conductors of the moment. In addition, he is a composer and oboist, a musician with great experience, sensitivity and strength on stage. Thanks to his way of understanding music, he makes each concert unique and garners rave reviews.
Sánchez studied conducting with prestigious conductors: Francisco Grau, Jose Rafael Pascual Vilaplana and Enrique García Asensio. He has performed with numerous orchestras, such as the Murcia Symphony or the Moscow Virtuosos Chamber Orchestra, collaborating with soloists such as Montserrat Caballé, Narciso Yepes and Aaron Rosand.
Sánchez has been in charge of the Torrevieja Symphony Orchestra for fifteen years. With it, he offers the public an extraordinary program that the International Auditorium has managed to complete in thirty consecutive concerts. Currently, he combines his tenure with that of a teacher at the Murcia Conservatory of Music.