Conductor – JOSÉ FRANCISCO SÁNCHEZ
José Francisco Sánchez is a Conductor-composer and Spanish Oboist of great experience and sensitivity, with great strength and charisma on stage and with special feeling, so special in his interpretation of the music that makes each concert unique, managing to fill on numerous occasions the auditoriums in which he has performed and received excellent criticism.
Professor of Oboe, Bachelor in Management for the Royal Schools of Music of London (LRSM). He began his musical studies in the Musical Union Torrevejense with Maestro Casanovas F., continuing his studies of oboe in the Superior Conservatory of Musica of Murcia in which he graduated with the best grades. Later he began his studies in Orchestra Conducting with the prestigious conductors J. Belda, F. Grau, J. R. Pascual Vilaplana, C. Álvarez and E. García Asensio.
As a soloist he has performed with numerous orchestras, among them Chamber Orchestra of Ciudad Real, Symphony Orchestra of Murcia, Amicitia Chamber Orchestra, City of Elche Orchestra, Moscow Virtuosi Chamber Orchestra, collaborating with conductors such as Vladimir Spivakov, Enrique García Asensio, Jose Maria Cervera Collado, and with soloists such as Montserrat Caballé, Narciso Yepes, Aaron Rosand, and made numerous tours and recordings.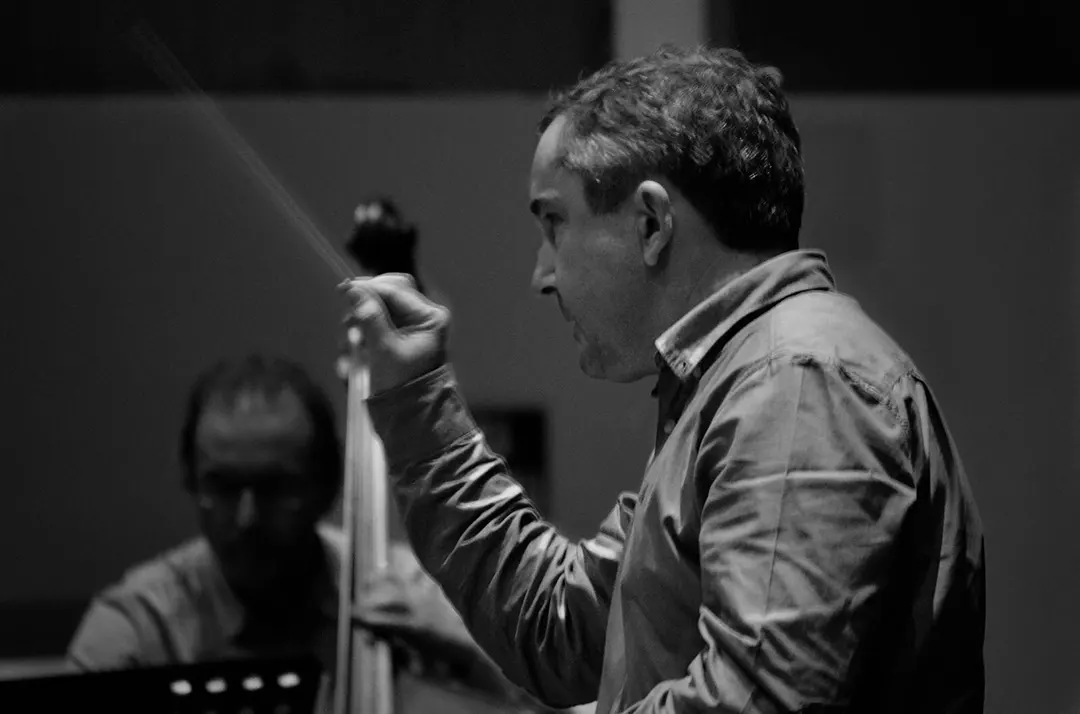 In his conducting career he has performed together with famous international artist Eteri Lamoris, Barnabás Kelemen, Mireia Pintó, Meehae Ryo, Pedro Carneiro, Oksana Solovieva, Yunie Eunyoung Son, Stefan Kropfitsch, Daniel Casares, Maria Solozobova, Elena Denisova, Misha Quint, etc.
Founder Torrevieja Symphony Orchestra and Young Torrevieja Symphony Orchestra, has led the Torrevieja Symphony Orchestra for fifteen years, offering the audience an extraordinary program that filled the International Auditorium (with capacity for approximately 1,500 people) in 30 consecutive concerts. In addition to a number of events: Zarzuela Concert in ADDA of Alicante, New Year Concert, Opera Concerto, The 4 seasons of Vivaldi and the 4 seasons of Piazzola, the Nutcracker Ballet of Tchaikovsky, Handel's Messiah, the Requiem of Mozart the 9th Symphony of L. Van Beethoven, etc.
Maestro Sanchez is a member of the Board of Conductors and received numerous recognitions with the Murcia Symphony Orchestra, and performed as guest director the "North Czech Philharmonic Teplice" (Czech Republic) in Smetana Hall of Prague, Szolnok Symphony Orchestra (Hungary) in Aba-Novák Agora Cultural Center of Szolnok, in Grand Liszt Hall of Budapest and Haydn Hall Esterhazy Palace of Eisenstadt (Austria), the "Euro Sinfonietta Wien" (Austria) in MuTh Konzertsaal of Vienna (Austria), Orchestra Sinfonica G. Rossini (Italy) in Palazzo del Pio Cortile d'Onore Carpi (Modena), Orchestra Sinfonica di Sanremo (Italy) in Casino Opera House of Sanremo, Orquesta Juvenil Universitaria Eduardo Mata (Mexico) in Nezahualcóyotl Grand Hall of Mexico City, Orchestra Filharmonica Pomorska of Bydgoszcz (Poland) in Pomeranian Philharmonic, Vratsa Symphony Orchestra (Bulgaria), Orquestra de Câmara de Cascais e Oeiras (Portugal) in Senhora da Boa Nova Auditorium in Estoril, Academic Symphony Orchestra of the North Caucasus Philarmonic in A. Skryabin Hall of Kislovodsk (Russia), or the "Orfeón Donostiarra", with a weekly tour in the concerts.
Currently is Professor at the Conservatory of Music in Murcia and Principal and Artistic Director of the Torrevieja Symphony Orchestra.